Kristin McGee
18 Nov 2020
The current "kapprogramma" to fell 242 trees throughout the municipality is in full swing. Soon, trees of all shapes and sizes will be felled on a street near you. These lucky specimens topping this year's chopping charts include not only perfectly healthy ones, but also dead ones. Not surprisingly only a few years ago, many of those now dead were vibrant and thriving. Why, because hundreds of trees have been recently subjected to such modern miracle maintenance techniques as overaggressive pruning, topping, lions tailing and other acts of random mutilation by the city's ETT workers. Other causes include neglect or damage from large-scale grass mowers and constant pressure from heavy construction machinery.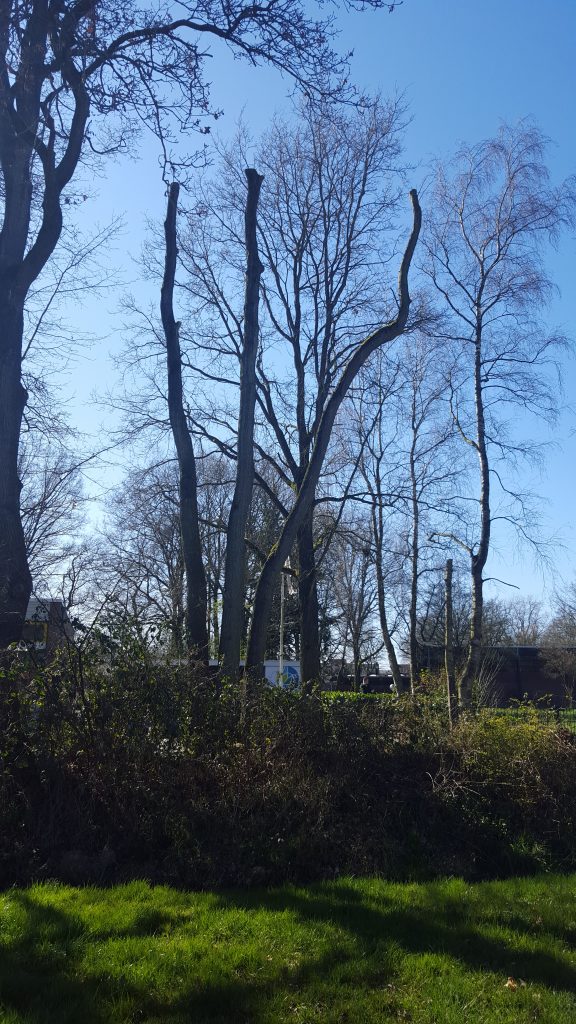 We've published the list of these lucky VTA inspected trees chosen for this year's program below. Perfectly healthy trees are here too chosen to end their tenure on this planet, including six 35 year old, healthy Adler trees at the Marjolein 85 complex in Groningen (pictured here below).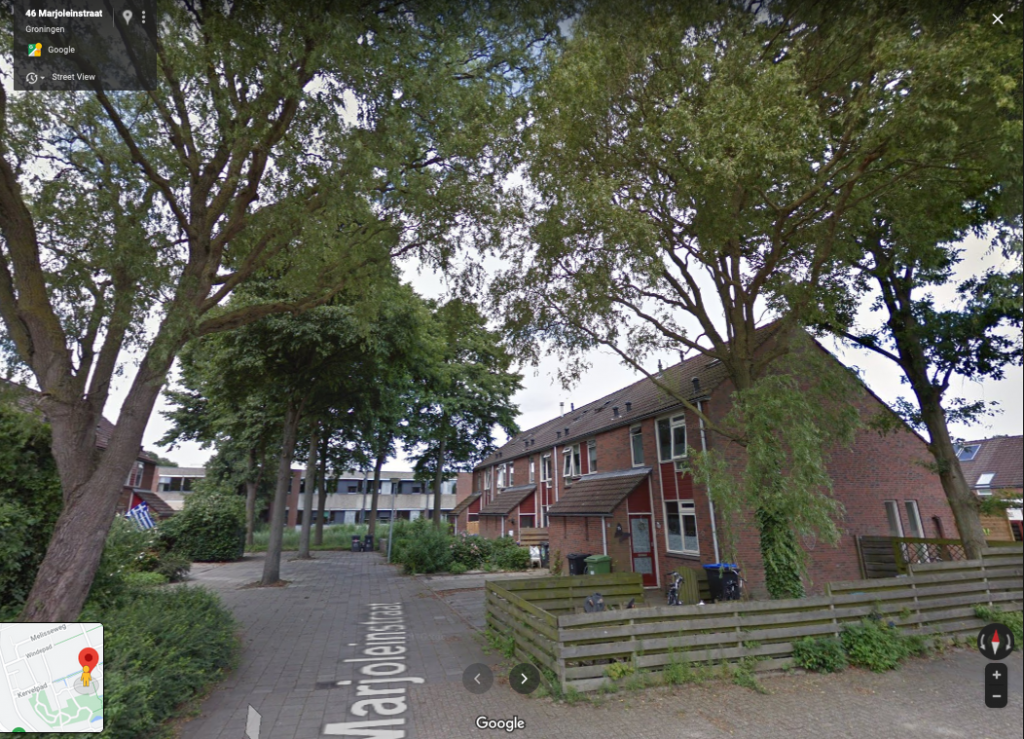 Apparently residents complained of "too many leaves" and protruding roots. The 40 page report by Stedelijk Groen (with many redundancies to deter weary readers) evaluates all of the trees as in "good condition" and vital according to the national protocol of the revered Dr. Roloff. And yet, their advice, miraculously – fell them all – off with their heads.
Apparently these trees are not important for the local green structure, nor are they part of the rare species list, nor are they part of the designated green zones (you have to have a passport to live there as a tree). So better not to preserve these precious trees. Better to make room for more automobiles and for Jiminy's sake, flat sidewalks like in a shopping mall. Let's not teach our children about trees and their benefits and life cycles and about how trees with protruding roots FAR outweigh their disadvantages.
Forget about letting them learn how they cool their hot streets and shade their bedrooms in an otherwise totally concretized housing complex. Gone soon are the birds and bird song, the oxygen, the pollution filtration, the sequestration of C02, lowered energy costs, less water flooding, privacy, beauty and so much more. No better to keep the machinery of this city's urban forestry department churning away. Keep producing those jobs for tree cutters and visual tree assessors and not to mention the wood chippers hacking these trees up for biomass. These things are apparently far more important than preserving these vital trees for this award winning "green" municipality, where tree cover is one of the lowest in the country.
Ladies and gentlemen start your engines and get ready for URBAN DEFORESTATION 2020.